Director Bio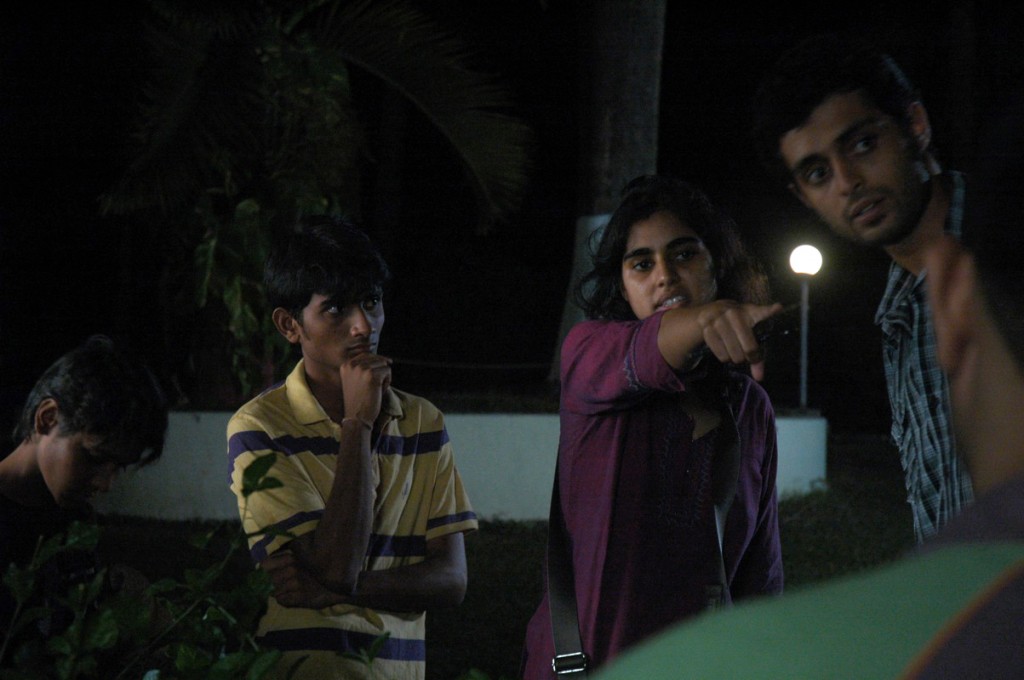 Puja Maewal is an Indian American writer/director from Fort Worth, Texas. Growing up, she loved both Hollywood and Bollywood cinema, which has inspired her to create international stories from a unique perspective. Her UCLA MFA thesis film, JAYA, was a Semi-finalist in the Student Academy Awards and a Jury Award Winner at the Directors Guild of America Student Awards; it screened in over forty film festivals across the world. Her feature screenplay of JAYA, based on her short, was selected for the Writers Guild of America's Feature Access program and Film Independent's Screenwriting Lab. UK Film News called her work "explosive," India Post called it "beautiful," and The Aerogram declared JAYA's "brisk, charged narrative feels like an adventure." Puja wrote and directed JAYA as a Fulbright Scholar in Mumbai, India; she fell in love with the city's energy and ended up living there for three years.
Recently, Puja was one of six filmmakers chosen to direct a short, called CASTOR OIL, for Film Independent's Project Involve Fellowship, where she was mentored by filmmaker Derek Cianfrance. In addition, her short film SIDEKICK was a Student BAFTA U.S. Finalist and premiered at Comic-Con. Her work has been recognized by the Caucus for Producers, Writers & Directors Foundation, the Los Angeles Film Review, and CINE. Her films have screened at numerous venues worldwide, including Zanzibar International Film Festival, the National Gallery of Art, and Urbanworld Film Festival, while earning awards at Rochester International Film Festival, Mexico International Film Festival, and CAAMFest. She has also developed content for several production companies, including BBC Worldwide, where she served as a Supervising Producer.
Puja previously took part in the Directors Guild of America's Asian American Mentorship Program. Most recently, the American Institute of Indian Studies awarded her a Creative Arts Fellowship in Mumbai. She holds a B.A. in English from Yale University and an MFA in Film Directing from UCLA.
Website: www.pujamaewal.com
Twitter: @PujaMaewal